Buy
Organic

Specialty Coffee from Mr Coffee's

Mr Coffee's and Mauricio Murillo, a renowned coffee connoisseur and standing member of a 10-person panel of internationally renowned coffee judges, is proud to bring to you 100% organic, premium grade, single origin specialty coffees direct from the Sierra Nevada.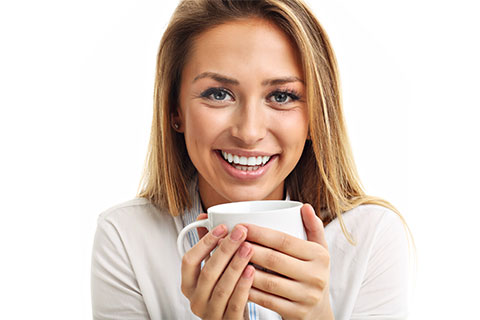 Is the coffee you are drinking up to standard?
Fact: Most coffees in the marketplace today are a blend of coffees from different regions as well as the mixing of different beans. Inferior grade Robusta beans are blended in alongside better varieties in order to round out the taste. These inferior beans have a much higher caffeine content in them leading to jittery nerves, headaches, high blood pressure and much worse.
Every year an International Board of Judges take part in a controlled, blind tasting in order to grade the coffees of the world in terms of quality. The judges rank the coffees from 1 to 100. Coffees that score below 70 are regarded as decent, those that score between 70-79 are considered premium coffees, 80-85 are classed as gourmet coffees and 85 upwards are regarded as specialty coffees.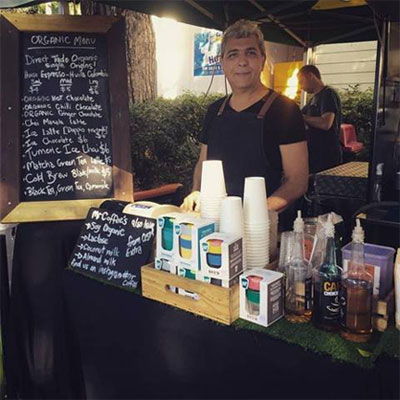 Mauricio Murillo - Mr Coffee's
5 years ago, Mauricio Murillo was so taken by the magnificent texture and flavour of the coffees produced by local growers in the Sierra Nevada that he approached them directly in order to present their coffee to the world stage.
Fast forward to today - Mr Coffee's 100% Organic Colombian Arabica Coffee consistently scores over 85 across the whole range! This is a specialty product brought to you by a man who has been involved in the coffee industry his entire life. He stakes his reputation on his coffee - Mauricio knows it is that good and he knows you will too. Mr Coffee's has made a commitment to not compete with any brands already in the marketplace. By focusing solely on delivering a consistently quality product and at the same time ensuring fairness for the growers, Mr Coffee's has created a unique situation that encourages the locals to be self-sufficient enabling them to build up their communities and end the cycle of poverty.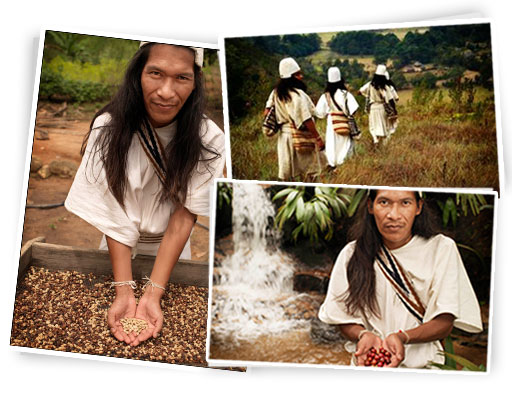 Organic Coffee from Sierra Nevada
Our specialty coffee is grown in the mountain ranges of the Sierra Nevada, at altitudes of between 1200-1800 feet, under a veritable sea of tree shades - including walnuts, avocados, fruit trees and native species - in the same time-honoured tradition of sustainable living practiced by the natives of the region since ancient times.
The mountain-side terrain, ranging in inclination from 50°- 80° in some places, means that the use of heavy machinery for farming is, at best, impractical and oft-times impossible.
This means that Colombian coffees are harvested by hand at optimal ripeness before being cleaned to prevent mucilage producing a much higher quality coffee than what is typically yielded in mass scale operations in other parts of the world - notably Brazil.

Health Benefits of Drinking Organic Coffee
When you have a cup of fresh, organic coffee you get all the health benefits of drinking regular coffee with the extra goodness that comes with it being organic as well as knowing that it has been produced in sustainable conditions that ensure consistently high-quality yields.

Less Jitters
Mr Coffee's Organic Coffee will give you less jitters than regular coffee. Regular coffees use Robusta beans as a filler and these average around the 2.5% caffeine mark whereas a good single origin Arabica bean only comes in at 0.2% caffeine.
Depression
By energising and activating the mind and body, drinking coffee can do wonders for those who are feeling depressed or even just flat and unmotivated.
Liver Protection
Recent studies have shown a link between coffee consumption and liver health - in particular in the prevention of hepatitis, fatty liver disease and cirrhosis.
Lose Weight
Organic Coffee is known to boost your metabolism thereby making it easier to shed those unwanted kilos. On top of this, organic coffee can satisfy hunger pangs as well as assist in ridding the body of toxins.
Cardiovascular Health
Moderate regular coffee drinking has been linked to reduced risk rates of stroke in men and heart disease in women.
Brain Function
Numerous controlled trials demonstrate that coffee has measurable, positive effects on the various aspects of brain function including mood, memory, reaction time and general cognitive function.
Protect Cognitive Health
The act of regularly drinking coffee has been shown to assist in preventing age related mental degradation.
Diabetes Prevention
Recent studies have confirmed that the regular act of drinking coffee is linked to a massive 23-50% reduction in the chance of developing diabetes.
Asthma
A recent survey of 72,000 people in Italy found that just one cup of coffee per day reduced asthmatic symptoms by 5%, and three or more cups per day reduced them by 30%.
Cancer Prevention
Linked to two types of cancer prevention – liver and colorectal cancer – it may be that coffee has anti-carcinogenic properties.
Metabolic Health
The high levels of Niacin, Riboflavin and Pantothenic Acid in coffee serve to optimize our metabolic efficiency and maintain balanced hormonal levels.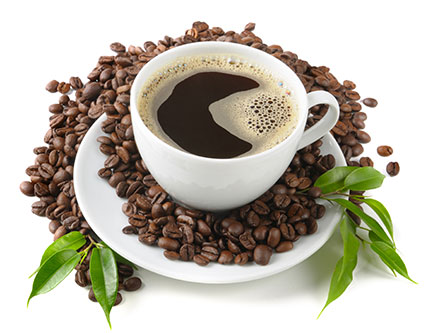 A single cup of coffee contains:
Riboflavin (Vitamin B2)
11% of the RDA
Pantothenic Acid (Vitamin B5)
6% of the RDA
Manganese and Potassium
3% of the RDA
Magnesium and Niacin (B3)
2% of the RDA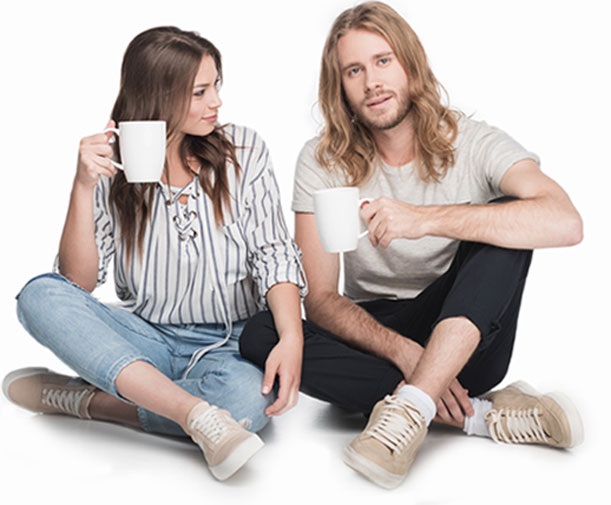 Fancy a Genuine Mocha?
Simply grind your preferred roast to a level suitable for your coffee maker
Brew the coffee
Serve into a cup and mix in a teaspoon of Mr Coffee's 100% Organic Dark Drinking Chocolate
Sit back, relax and enjoy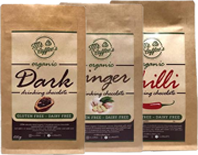 For something different try mixing Mr Coffee's 100% Organic Arabica Coffee with Mr Coffee's chilli or ginger flavoured organic hot chocolates - view here.
What others are saying...
Normally I can't drink coffee straight as it is too strong and bitter. Mr Coffee's coffee was a pleasant surprise as it was smooth and well rounded. The coffee is infused with a fruity smell and I usually put vanilla syrup in my coffee to mask the flavour but I didn't need to this time. I'll definitely be buying this again. P.s If you have a sweet tooth like me, by adding the organic dark chocolate makes it even better. Makes it a true Mocha.
- K.L. Brisbane Australia
I drink coffee religiously. I've just moved recently from Melbourne and have been struggling to find a coffee that I enjoy – I've found it. The House Espresso roast worked a treat in my espresso machine - I couldn't help myself and I had 4 cups in a row. I highly recommend this product. I can't wait to find a café near me that uses these beans - they'll have my business any day of the week.
- ST - Brisbane Australia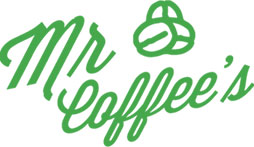 Proud to bring to you the finest in sustainable organic coffees.
Mr Coffee's knows that a good Arabica coffee bean produces a coffee that has a good smell, a beautiful flavour and a middling body – not too heavy. With this in mind they have created the following four roasts for your enjoyment.