Wholesome, Natural & GMO-Free Beef Bone Broth Powders With
Amazing Health Benefits!
For time immemorial people have been using nutrient and mineral rich bones in their stocks and cooking. It comes as no surprise that modern science is finally starting to discover and validate the many health benefits behind this amazing source of natural goodness. That is why we are proud to present the penultimate way of obtaining the health benefits of beef bones with this range of 3 delicious broth powders from NesProteins dedicated to your complete health and wellbeing.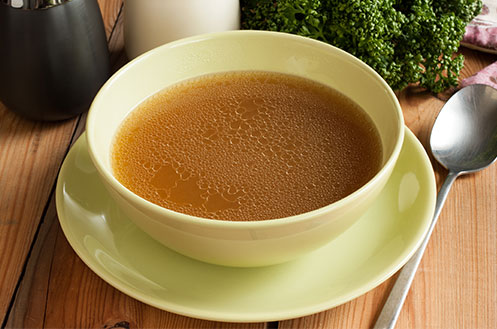 Made from Grass-Fed Australian Beef
NesProtein beef broths are made from Australian grass-fed cattle and contain beef bones, filtered water and apple cider vinegar. The broths are certified GMO-free, Gluten-free and Paleo-friendly so you know you are receiving the best quality version of this product money can buy. They come in a dehydrated powdered format which is ultra-concentrated, convenient to use and only needs to be applied sparingly (33 serves per packet standalone or with water) so it lasts for ages! The powder is simply sprinkled on your protein shakes, smoothies, juices, meals or even on it's own with hot water as a warm soup/drink.
One of the world's greatest sources of natural collagen, bone broth provides your diet with the fundamental building blocks of bones, cartilage, skin, tendons, ligaments and bone marrow. The gelatin component of bone broth works in synergy with your body to form and maintain healthy bone mineral density as well as to assist in taking the pressure off aging joints.

The Health Benefits of Bone Broth
It makes sense that something which has been a staple in our diet for countless years is now garnering a great deal of scientific validation concerning the health benefits it provides. Bone broth is super-healthy and jam-packed full of vitamins, minerals and other ingredients essential to a healthy diet and overall wellbeing. Here's just a few of many reasons why...

Leaky gut syndrome
Helps break down proteins, soothe the gut lining and stop food particles entering the bloodstream.
Healthy skin/anti-aging
Collagen forms elastin which is responsible for maintaining skin tone, texture and overall appearance.
Arthritis & joint pain
Gelatin helps cushion ligaments, strengthen bone density and take pressure off aging joints.
Cellulite reduction
Collagen helps produce more connective tissue, which when lacking, is responsible for cellulite.
Allergies & food intolerance
Collagen/gelatin/amino acids help restore optimal gut health responsible for most food intolerance (including dairy and gluten).
Immune system booster
Strengthens the immune system and stops undigested food particles entering the bloodstream facilitating auto-immune issues (e.g. Crohn's disease).
Digestive issues
Helps counteract Irritable Bowel Syndrome (IBS), acid reflux, ulcerative colitis and other digestive system issues/illness.
Detoxification enhancer
Soothes the digestive system and contains potassium and glycine that support cellular and liver detoxification.
Energy and muscle growth
High in protein and other essential minerals to help muscle development and providing the body with energy.

Available in 3 Different Nutritious Varieties - Original, Hearty and With Turmeric
For the original classic beef bone taste we recommend choosing the 'Original Paleo' option below. If you prefer something a bit more 'rich' in flavour you will love the 'Hearty' alternative. For the added taste and health benefits of Turmeric, this option is for you. Enjoy!