3 Ingredient Buckwheat Bread Recipe - Gluten Free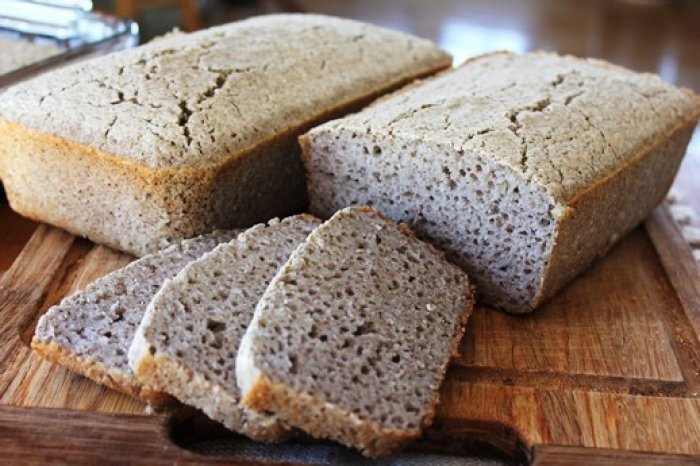 9th May 2018
Looking for a gluten free alternative for bread that you can make easily at home – no fuss – and the family is guaranteed to love? - Look no further!!!
Here at IID we have found the simplest, tastiest, most gorgeous fermented buckwheat bread recipe you are likely to come across anywhere.
3 ingredients only – buckwheat kernels, salt and water (seeds optional for crust)
Prep time - 2 days (actual physical prep time - 10 mins max)
Cooking - 1 hr
Soak 3 cups raw buckwheat kernels overnight in water – cover by 2 cms
The next morning drain the buckwheat in a sieve – the water will be slimy – this is a good thing!!! Leave the buckwheat in the sieve for up to 1 minute and then
Blend in processor with 1 teaspoon of Himalayan fine salt and ¾-1 cup of fresh water – the batter consistency should be like pancake batter with no visible buckwheat kernels
Put in bowl and cover with tea towel for 24 hrs to ferment at room temperature on the bench.
Preheat oven to 200 C
Grease a loaf tin with coconut oil spray or similar and liberally coat sides with sesame seeds (for a crust- optional)
Reduce oven to 180 C and bake for 1 hr
Remove from oven and leave to cool in loaf tin for at least 1 hr before removing.
Allow to cool completely and toast before serving.
Seriously, give this bread a go – it will instantly become your new favourite.
Leave a comment after you have made a loaf and let us know here at IID what you think - even any additions your creative side might have discovered makes this even better than it already is!
ALL CATEGORIES
LATEST BLOGS