Australian Hemp Food Legislation April 2017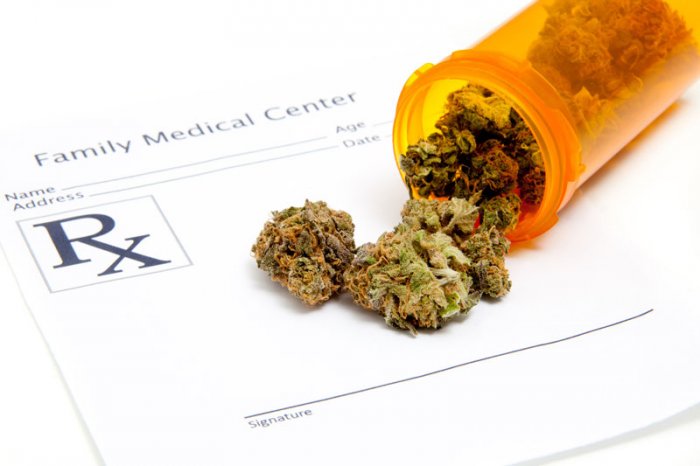 26th April 2017
Australian Medical Marijuana and Hemp Food Legislation April 2017
After the federal government passed legislation in 2016 it became technically legal for patients to have access to medicinal marijuana. The Therapeutic Goods Administration (TGA) downgraded medical cannabis in August 2016 from Schedule 9 of the Poisons standard to Schedule 8. This means that it has been downgraded from a prohibited substance to a controlled substance. It has not, however, been entered into the TGA's Australian Register of Therapeutic Goods and will not be until further clinical evidence has been gathered. In the interim, access to medical marijuana must be through either the TGA's Special Access Scheme (TGASAS) or the TGA's Authorised Prescriber Scheme (TGAAPS). Domestic production of medical cannabis is allowed through legislation passed by the Turnbull government in August 2016 although it is unlikely that production will meet demand for many months to come. Until then overseas reputable suppliers are allowed to supply the Australian market.
Although there is now federal approval for the production and dispensation of medical marijuana for those in need of it, it is up to each state to determine penalties (criminal and/or civil) that will apply to the misuse of the product. It is also important to remember that offences at the federal level still apply.
So how have each of the states and territories approached this new legislation and how are they each moving forward into this exciting new era of effective and natural treatments?
Victoria
In 2016, the Victorian State Government under the leadership of Premier Daniel Andrews began the process of legalising medical marijuana for patients with chronic and/or severe medical problems including:
severe epilepsy
cancer
multiple sclerosis
HIV/AIDS
Grown in a glass house for security, the first legal crop of medicinal marijuana has been harvested in Victoria and the state government are in the process of conducting clinical trials on its capacity for highly effective pain relief and to treat children with severe epilepsy. 29 children are currently being legally treated with cannaboidal oral solution. The crops are grown in a secret location and will be available in capsule, eyedropper, vapour and spray forms. The one form it will not be available in, however, is smokable. This is due to concerns with the well known adverse effects of smoking as well as VicPol's concern that the medicinal product might easily be confused with the illegal product. In another Australian first, the 2016-17 Victorian State budget includes $28.5 million in funds set aside for the establishment of the Office of Medicinal Cannabis and the Independent Medical Advisory Committee.
Queensland
As of December 2015, the Queensland State Government now allows legal access to medicinal marijuana products and as of July 2016 began clinical trials with children shown to be resistant to existing epilepsy medication.
NSW
The NSW State Government has announced that it is set to invest $9 million in clinical trials on the efficacy of medical marijuana treatments. They have also legalised the use of up to 15 grams of marijuana for medically certified patients in order to lessen the pain of chronic or serious medical conditions.
Tasmania
The Tasmanian State Government announced the implementation of the Controlled Access Scheme (CAS) in April 2016 which will allow patients who have not responded to conventional treatments to access medicinal cannabis via specialist doctors.
Western Australia
As of November 1st 2016, Western Australian doctors can prescribe and pharmacists dispense medical marijuana with written approval from both the TGA and the Western Australian Department of Health.
Northern Territory
There has been no progress in the Northern Territory in regards to medical marijuana – tellingly the territory has zero tolerance drug driving laws with absolutely no leniency for users of medical marijuana.
ACT
As of November 1st 2016, medicinal marijuana products may be prescribed by a doctor once there has been a written application to the ACT's Chief Health Officer. The University of Canberra has embarked upon a $1 million research project studying the effects of cannabis on melanoma.
South Australia
Although allowed, access to medical marijuana in South Australia is seen by many as a farce due to the fact that there is no authorised body permitted to prescribe the product. South Australian legislation also limits the levels of THC allowed in crops grown in the state. It is expected, however, that farmers will be allowed to start planting crops within the next few weeks.
Granting of licences for the production and cultivation of medical marijuana
In brief, the requirements for a producer to obtain a medical cannabis license insist that the applicant must satisfy the Office of Drug Control (ODC) that they, their relevant business associates and employees are fit and proper persons, that the granting of the license be consistent with Australian laws and obligations and finally that the growing location, facilities and proposed security are of a suitable nature. The relevant permits to be granted to the applicant must by law specify types and strains of cultivated crop, maximum crop sizes and plant numbers, maximum quantities, periods of permitted cultivation and production and length of time allowed for under the permit.
ALL CATEGORIES
LATEST BLOGS